Jaarboek 2007-2017
All volumes from 1981-2017 are online available. See
Jaarboeken
.
The volumes 26 and later of the
Jaarboek Thomas Instituut te Utrecht
can be ordered as hardcopies by contacting the:
Thomas Instituut te Utrecht
Tilburg School of Theology/Tilburg University
P.O. Box 80101
NL-3508 TC Utrecht
Tel 0031 13 4663832
Email:
thomasinstituut@uvt.nl
Prices of recent volumes: € 15 (Netherlands), € 20 (Europe), € 25 (Non-European Countries).
Jaarboek Thomas Instituut te Utrecht 2017
ISBN 09026-163X
Contents:
Introduction: Henk Schoot
Anna Sapir Abulafia, "Gratian and the Jews"
Anton ten Klooster, "Thomas Aquinas on the Beatitudes: Edition of the Basel Manuscript"
Jörgen Vijgen, "De Predikheer en de Filosoof. Aristoteles in de Academische Preken van Thomas van Aquino"
Giuseppe Ferrari, "The Relevance of Prudence to Environmental Ethics. A study on Thomas Aquinas' Secunda Secundae
Rudi te Velde, "Obedience as a Religious Virtue. An essay on the Binding of Isaac from the Perspective of Thomas Aquinas"
Marcel Sarot, "Als de Koppen van de Leviathan. Het begrip kwaad in de Westerse cultuur."
Jaarboek Thomas Instituut te Utrecht 2016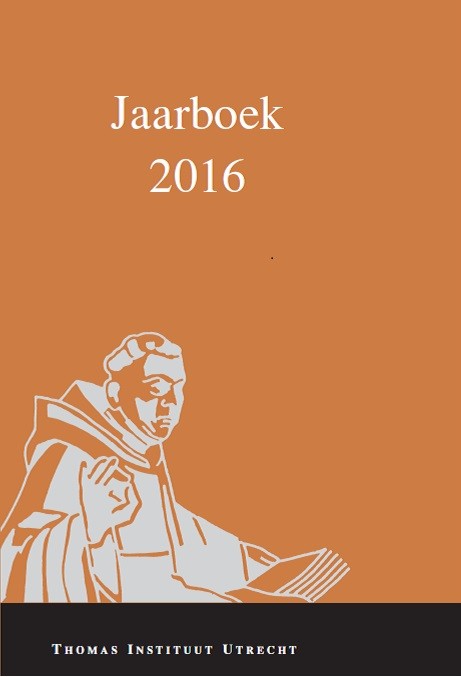 ISBN 09026-163X
Contents:
Introduction: Henk Schoot
Rik van Nieuwenhove, "Aquinas on Contemplation: A Neglected Topic".
Lambert Hendriks, "Can God Make Acting Easy? A Reflection on the Characteristics of Acting Faciliterin relation to infused moral virtues".
Kevin Grove, C.S.C., "Desires, Counsels, and Christ: The Christology of Aquinas' Treatment of the Evangelical Counsels".
Anton ten Klooster, "The Beatitudes as Acts of the Virtues in Aquinas' Lecturaon Matthew".
Michael Estler, "Thomas von Aquin: Konsequenter Lehrer der Barmherzigkeit. Konkrete Aspekte einer Diakonisch-missionarischen Pastoral".

Jaarboek Thomas Instituut te Utrecht 2014-2015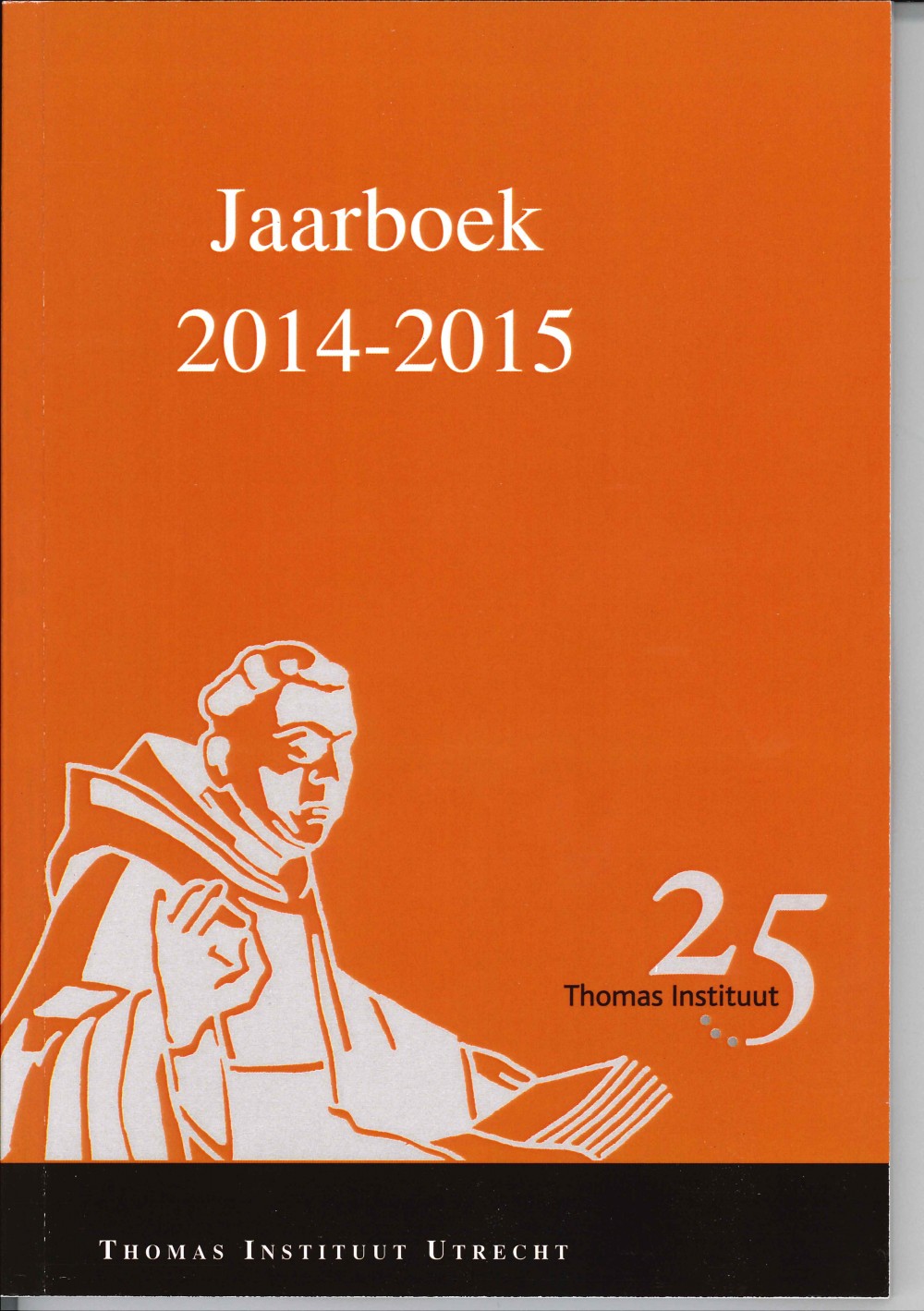 ISBN 09026-163X
Contents:
Introduction (Henk Schoot)
- Thomas Machula, "The Cardinal Virtues as a Way to the Theological Virtues and Vice Versa", 9-26
- Anthony Wang Tao, "St. Thomas Aquinas's Theory of Pagan Virtues: A Pilgrimage to the Infused Cardinal Virtues", 27-66
- Pim Valkenberg, "More than Hillbilly Thomists: Three Attentive Readers of Aquinas", 67-82
- Willem Jacobus Card. Eijk, "Ethics and Technology: Intimate Strangers?", 83-102
- Henk J.M. Schoot, "Aquinas, Scripture and the Resurrection of Christ", 103-116
- Alexis Szejnoga, "Persian Perspectives on Prima Philosophia: The Reception of Avicennian Thought in the De Ente et Essentia", 117-144

Jaarboek Thomas Instituut te Utrecht 2013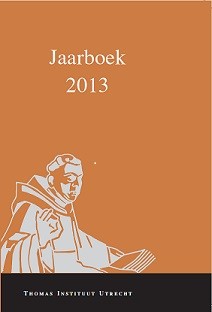 ISBN 09026-163X
Contents:
Introduction (Henk Schoot)
- John O'Callaghan, Misericordia in Aquinas. A Test Case for Theological and Natural Virtues
- Pim Valkenberg, How Others Bear Witness to our Faith. Aquinas and Lumen Gentium
- Matt Tapie, "Out of Zion the Deliverer shall come". St. Thomas Aquinas on Jewish Worship as Figura praesentis spiritualis beneficii
- Marcel Sarot, The Value of Infused Love. Nygren, Brümmer and Aquinas on Agape and Caritas
- Henk J.M. Schoot, Thomas van Aquino over God en het Kwaad


Jaarboek Thomas Instituut te Utrecht 2012
ISBN 09026-163X
Contents:
Introduction (Henk Schoot)
- Reflections on F.J.A. de Grijs, Onze Heer (Our Lord), Part One and Two, Nijmegen 2010/2011 by Herwi Rikhof, Jozef Wissink, Harm Goris, Gijsbert van den Brink and Henk Schoot.
- Lambert Hendriks, "Kiezen uit Liefde", De structuur van het menselijk handelen bij Thomas van Aquino
- Herwi Rikhof, Geloof als Theologische Deugd. Een lezing van Summa Theologiae IIa-IIae q. 1-6
- Patrick Weidemann, Geloven in God als Schakel tussen Objectiviteit en Subjectiviteit
- Annual Report 2012 (Cristina Pumplun)


Jaarboek Thomas Instituut te Utrecht 2011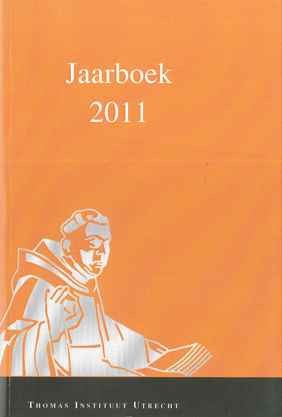 Introduction (Henk Schoot)
In Memory of Ferdinand J.A. de Grijs (Henk J.M. Schoot)
Thomas the Preacher Rediscovered (Mark-Robin Hoogland c.p.)
Geduld. Thomas van Aquino over het duldzame lijden van Christus (Henk J.M. Schoot)
Jezus in de puberteit. De christologische paradox naar aanleiding van de preek Puer Jesus (Rudi te Velde)
Sermo Puer Jesus. Over de jonge Jezus (Thomas van Aquino)
Waarom de Middeleeuwen? Nieuwe inzichten voor het bestuderen van een niet populair vak (Daniela Müller)
Annual Report 2011 (Cristina M. Pumplun)

Jaarboek Thomas Instituut te Utrecht 2010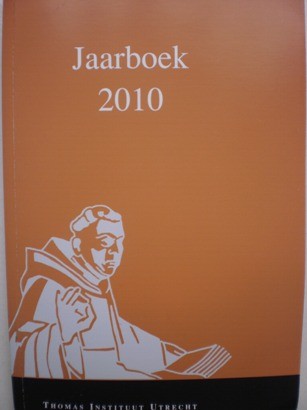 Introduction (Henk Schoot)
De Geest en de Zoon. Mogelijkheden van een pneumatologische christologie (Jan Muis)
De Heilige Geest en de morele autonomie. Enkele beschouwingen bij de lex nova in Thomas' Summa Theologiae (Karl-Wilhelm Merks)
De genade van Christus. Over de verborgen aanwezigheid van de H. Geest in Thomas' verhandelingen over de menswording (Henk Schoot)
Persoonlijke confrontaties (Herwi Rikhof)
Bibliografie H.W.M. Rikhof
De loskooptheorie van Gregorius van Nyssa versus de satisfactietheorie van Anselmus. De daarin gebruikte metaforen (Piet-Hein Hupsch)
Rechtvaardiging bij J.H. Newman. Soteriologie in kracht van de Geest (Hans Verstappen)
Moderne taalwetenschap en middeleeuwse sacramententheologie. Thomas van Aquino in La parole efficace van Irene Rosier-Catach (Tom Corstjens)
Annual Report 2010 (Cristina Pumplun)

Jaarboek Thomas Instituut te Utrecht 2009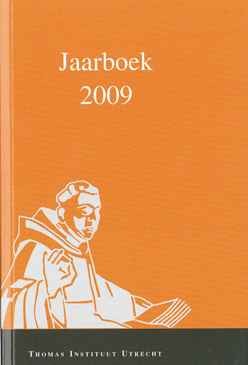 Introduction (Henk Schoot)
Over transcendentie gesproken (Rudi te Velde)
'Gij zijt in alles diep verscholen'. Thomas van Aquino over Gods alomtegenwoordigheid (Harm Goris)
Het kindschap Gods (Herwi Rikhof)
Actuele hermeneutische aspekten van de soteriologie van Thomas van Aquino (Henk Schoot)
Taking Pictures with Negative Contrast. Edward Schillebeeckx, Critical Remembrance and Policy Analysis As Practical Reason (Jude Chua Soo Meng)
Spe Salvi: Hoop op gerechtigheid in Christus. Een interpretatie met behulp van Thomas van Aquino (Henk Schoot)
Annual Report 2009 (Cristina Pumplun)
Price: Netherlands: euro 12,00; Europe: euro 18,00; Non-European countries: euro 23,00

Jaarboek Thomas Instituut te Utrecht 2008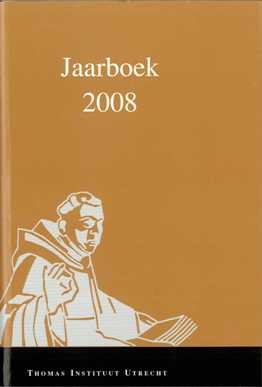 Introduction (Henk Schoot)
Key Themes in St. Thomas' Theology of the Trinity (Giles Emery)
De drie gezichten van Psalm 51 (Harm van Grol)
'Herschep mijn hart'. Psalm 51 verklankt (Martin Hoondert)
Magna Misericordia (Herwi Rikhof)
Thomas doctor eucharisticus? (Jos Moons)
Annual Report 2008 (Cristina Pumplun)
Price: Netherlands: euro 12,00; Europe: euro 18,00; Non-European countries: euro 23,00

Jaarboek Thomas Instituut te Utrecht 2007


Introduction (Henk Schoot)
On Thomas' Theology of the Trinity (Hewi Rikhof)
Discussie rond G. Ter Horst: De ontbinding van de substantie:
-Het Verhoudingsdenken van Thomas (Rudi te Velde)
-Subject, object en de verrassing van de convenientia animae et entis (Gerrit Steunebrink)
-De niet-wederkerigheid van de zintuiglijke kenrelatie bij Thomas van Aquino (Ad Vennix)
Aquinas as a Philosophical Theologian. Review article of Rudi te Velde, Aquinas on God (Harm Goris)
Annual Report 2007 (Cristina Pumplun)
Price: Netherlands: euro 12,00; Europe: euro 18,00; Non-European countries: euro 23,00