Home > News > Thomas Aquinas' Academic Sermons in translation
Thomas Aquinas' Academic Sermons in translation
Mark-Robin Hoogland C.P. (1969), Passionist priest and member of the Thomas Instituut te Utrecht has just published his English translation of twenty sermons of Thomas Aquinas at The Catholic University of America Press.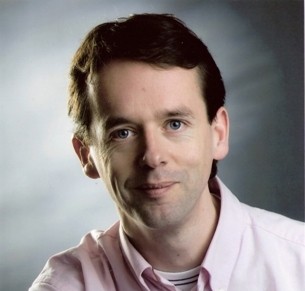 The philosophical and theological works of St. Thomas Aquinas are held in universal esteem. His commentaries on Scripture and the role of Scripture in his theological works have garnered considerable attention. Yet Thomass academic sermons delivered on Sundays and special occasions have been widely overlooked. Considering that Thomas was a Dominican, a member of the Order of Preachers, and that he held the position of
Magister in Sacra Pagina
at the University of Paris - wherein preaching was a required task - the oversight is remarkable.
Though hundreds of medieval sermons are attributed to Thomas Aquinas, the Leonine Commission has identified only 20 as his. This book features all 20 sermons, and one whose authenticity has been debated, translated from the original Latin texts, five of which have never been published before. An introduction and notes accompany the first-ever English translation. Readers will gain insight into the way in which Thomas expressed his exegetical insights in his sermons.
The sermons cover an array of topics, among them Advent, the Holy Spirit, the Trinity, the Exaltation of the Cross, Mary, other saints, and ordinary Sundays. Thus, from different angles readers will have a better view of Thomas's spirituality and also of the way in which he translated his theological and spiritual thought into consequences for an authentic Christian life, the religious life, doing good to one's neighbor, and pastoral work.
The Academic Sermons will fascinate readers as it presents Thomas's unique style of preaching and how he skillfully communicated the fruits of his contemplation. With this book, Thomas the preacher comes to the fore.
Thomas Aquinas. The Academic Sermons. Translated by Mark-Robin Hoogland, C.P.
(The Fathers of the Church: Medieval Continuation, vol. 11)
Washington DC: The Catholic University of America Press 2010
Isbn 978-0-8132-1728-4
You can order the book via
The Catholic University of America Press
-