Home > News > VERTALING ACADEMISCHE PREKEN GEPUBLICEERD
VERTALING ACADEMISCHE PREKEN GEPUBLICEERD
Tijdens het Vijfde Internationale Congres, werd bij gelegenheid van de 25e verjaardag van het Instituut een vertaling gepresenteerd van de Academische Preken van Thomas van Aquino. Mark-Robin Hoogland c.p. tekent voor deze vertaling, met medewerking van Harm Goris en Henk Schoot. Het eerste exemplaar werd aangeboden aan de Bisschop van Rotterdam, Mgr. H. van den Hende, op vrijdag 28 december 2015.
Het boek is te koop bij
Uitgeverij Parthenon
.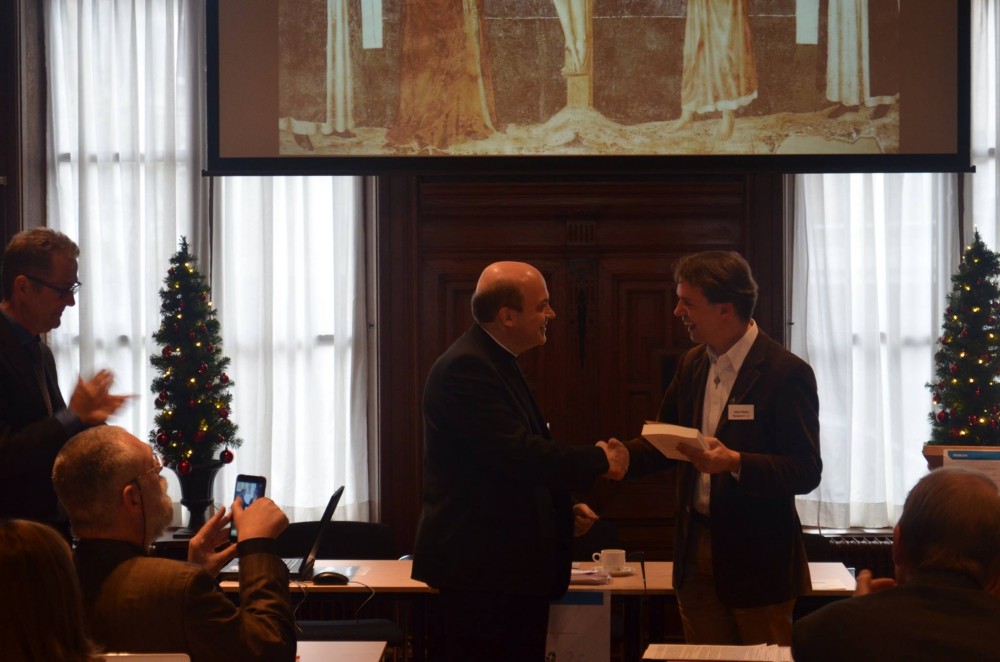 DUTCH TRANSLATION ACADEMIC SERMONS PUBLISHED
During our fifth international conference the Thomas Instituut published, on the occasion of its 25th anniversary, a translation of the Academic Sermons of Thomas Aquinas. Father Mark-Robin Hoogland c.p. made this translation, in cooperation with Harm Goris and Henk Schoot. The first copy of this book was presented to the Bishop of Rotterdam, Mgr. H. van den Hende, on Friday December 18, 2015.