Home > News > Deus beatitudo hominis - Stefan Gradl
Deus beatitudo hominis - Stefan Gradl
The thesis of former guest-researcher at the Thomas Instituut, Dr. Stefan Gradl, has now been published as tenth volume of the series Publications of the Thomas Instituut te Utrecht. The book is written in German and is titled: Deus beatitudo hominis - Eine evangelische Annäherung an die Glückslehre des Thomas von Aquin.
"All people pursue happiness." Hardly anyone will contradict this idea. However, human happiness is an unresearched and forgotten theme within protestant theology. The aim of the underlying study is to fill this gap. Therefore the one theologian is discussed in whose thinking human happiness plays a central role: Thomas Aquinas.
Gradl's study provides an overview of recent and current research into this topic and of the possibilities and difficulties of lutheran reception of Aquinas's theology. Subsequently, the doctrine of beatitudo in the context of the
Summa Theologiae
is being discussed. As a result, a number of criteria have been formulated about the extent to which one can speak of human happiness in a theologically responsible way at this day and age.
Dr. Stefan Gradl (1967) studied protestant theology at the universities of Erlangen and Marburg (Germany) and at the Faculté universitaire de Théologie protestante at Brussels (Belgium). From November 1999 until February 2004 he stayed in Utrecht, writing his PhD- thesis and this book. He is currently working on a project about the ars moriendi and Martin Luther.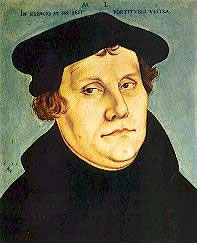 Deus beatitudo hominis
can be ordered from the publisher
Peeters at Louvain
(Belgium).